About GMS
Green Marine Solutions (GMS) was established in 2011 and has extensive experience in the renewable offshore construction industry. Specialists in management, consultancy, personnel, agency and product solutions for the offshore renewables industry, GMS provides bespoke professional, high quality and flexible services adapted to meet individual client requirements.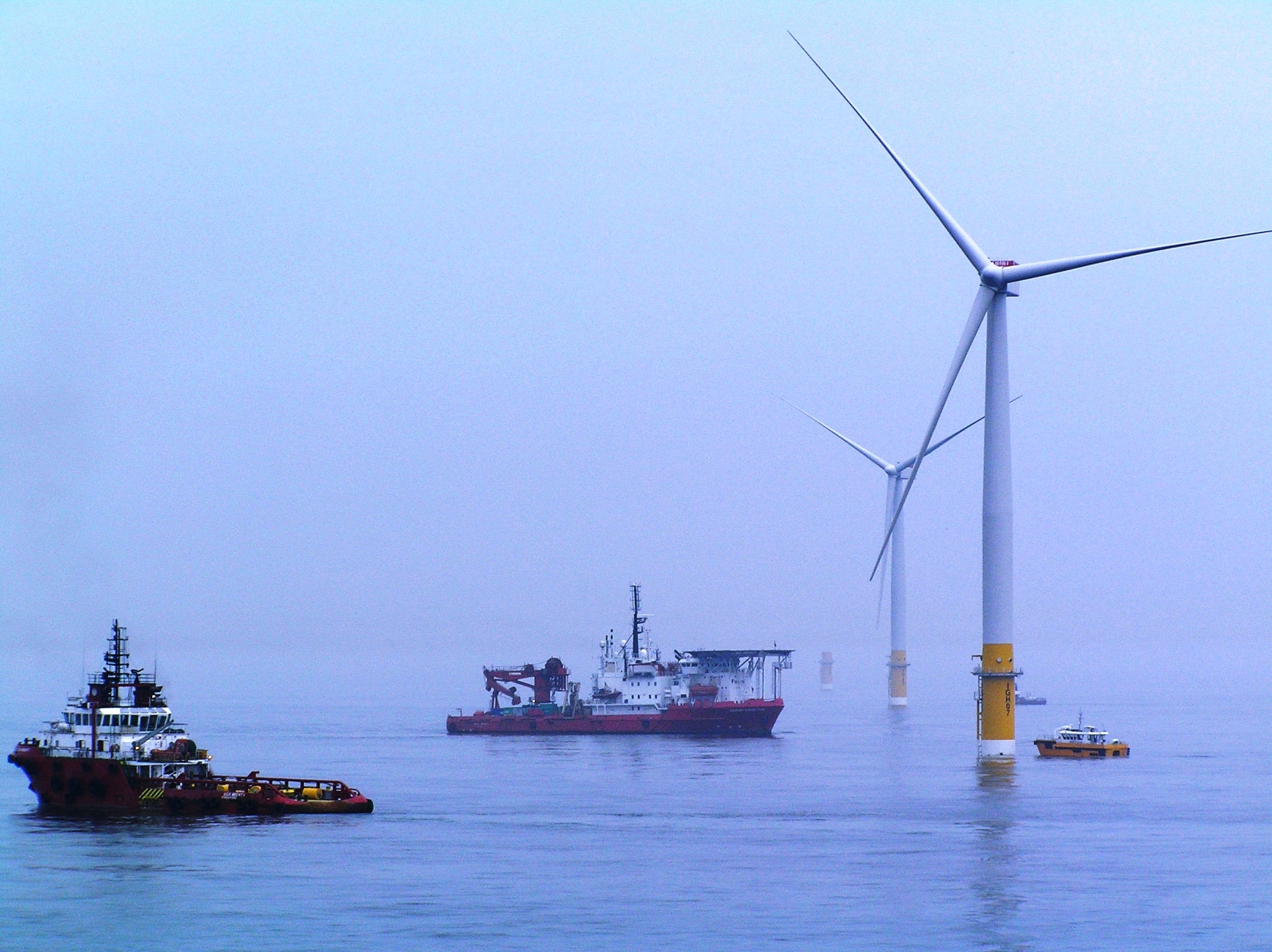 GMS has been involved and marine managed many offshore projects, including the Greater Gabbard wind farm, on behalf of Fluor/SSE. As individuals, they managed the project from pre-construction through construction and commissioning then formed GMS which went on to look after the warranty phase. The GMS team developed marine procedures, executed emergency drills working closely with government agencies and emergency services and set up the industry's first offshore marine coordination centre which coordinated more than 30 crew transfer vessels and 12 construction vessels, some laying cables in traffic separation zones.
· PPE inspections and supply
· Radio License and supply of equipment.
· Marine Coordination
· Document development, revision and release
teesside
In 2012 GMS managed the marine coordination on behalf of Siemens, on the Teesside offshore wind farm, during construction and handover to O & M. GMS provided full marine coordination setup including a communication system, AIS, certificate management and a marine coordination document package. Additional services provided included bespoke training packages for technicians and sourcing of equipment to assist Siemens with specific site challenges.
Teesside services included
· Specialised Training
· Supply of Gas monitors
· 12-hour Marine Coordination
· Marine Control procedure and emergency response documents
· AIS and radio equipment
· Office equipment
· Supplied a bespoke software management system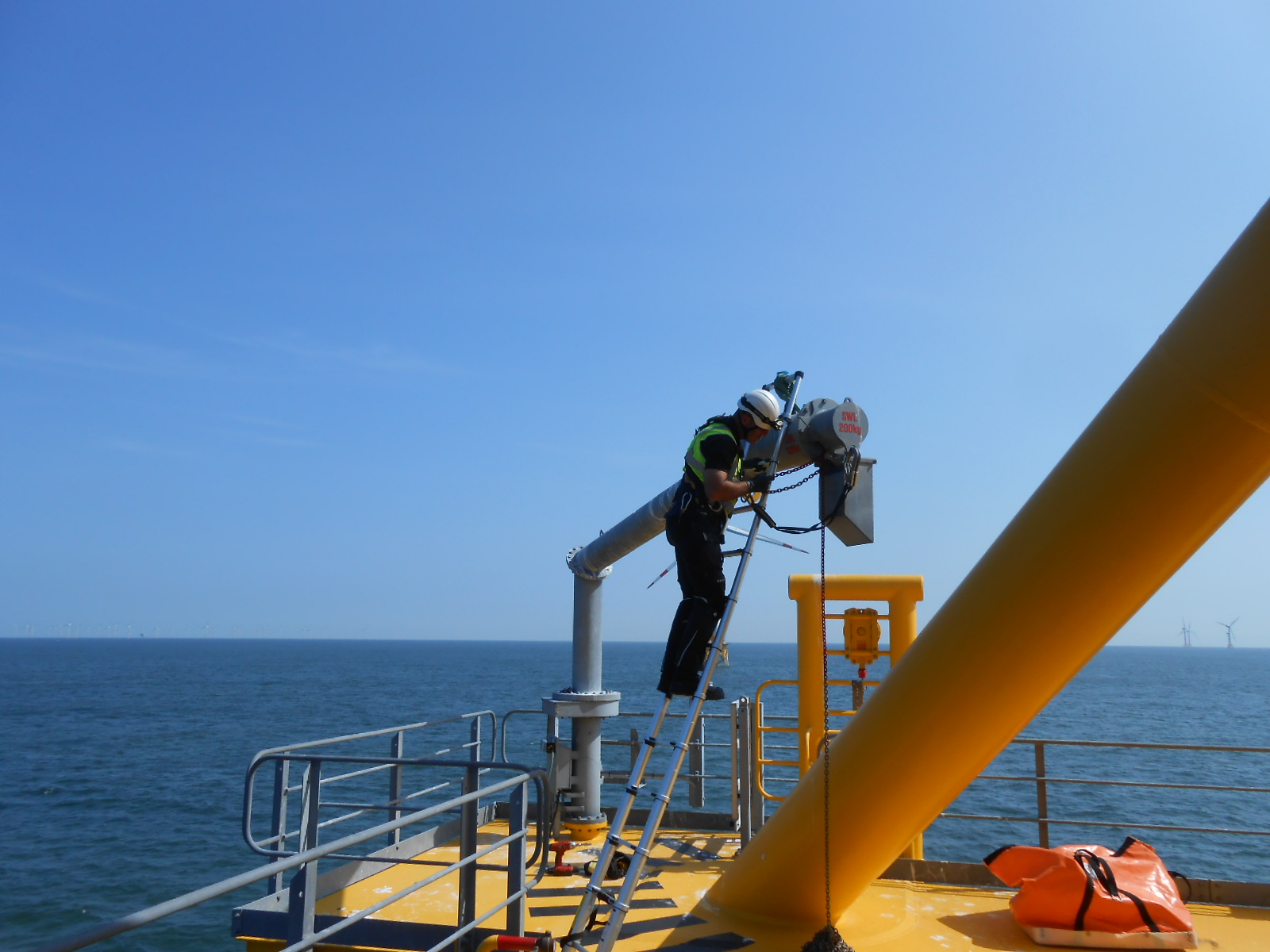 thornton bank
In 2014 GMS managed, set up and trained C Power marine coordinators on the Thornton Bank wind farm. The project was so successful that GMS continues to supply marine coordination assistance and personnel to the client in the O & M phase. GMS works closely with C-Power to improve health and safety onsite through industry best practice and working with Government agencies, port authorities and emergency services.
Thornton Bank services included
· Marine Coordination Training
· Document development
· 12-hour Marine Coordination
· PPE inspection
· Life Jacket inspection and certification
· Offshore asset maintenance team
URUGUAY
In 2015 GMS assisted GNLS Engie (formerly GDF Suez) in marine warranty and marine coordination services in Uruguay on the GNL del Plata offshore LNG terminal. Services included training local companies and improving standards, assisting local vessel owners in meeting and conforming with IMCA standards. GMS also provided marine coordination procedures and emergency response plans and set up a permit to work system.
GNL del Plata services included
· Marine Coordination
· Supply of ROAM to manage certificates
· Marine warranty services
· Marine engineering services
· Document development
· Permit to work system
RENTEL
In March 2017 GMS commenced work for Otary on the Rentel Wind Farm in Belgium. The project includes marine procedural documentation development, marine coordination services and client representation.
Rentel services include
· HSE documentation
· Client representation
· 20-24-hour Marine Coordination
· Development of Marine Control Procedure, vessel communication plan, masters handbook
· Supply of workwear and PPE, including lifejackets and Ursuits
In June 2017 GMS started working with EDF renewables in Blyth, Northumberland on a pioneering windfarm project consisting of 5 Vestas V164 8.3 MW turbines sitting on gravity based foundations. GMS is providing marine coordination, administration and riggers. On completion, this project will provide power for over 29,000 homes with only 5 turbines.
Blyth Offshore Demonstrator services include
· Document development
· 24-hour Marine Coordination
· Supply all MC equipment such as VHF radios, AIS and appropriate licenses
· Administrative staff
· Supply a 3-man rigging team, which looks after inertia reels and provide assistance for the offshore teams
FACTS AND FIGURES
Below are GMS' lost time accident figures.
The Accident Frequency Rate (AFR) is the number of lost time accidents per 100,000 hours worked and the Accident Incidence Rate (AIR) for the past 60 months. A Lost Time Accident (LTA) is defined as an accident which causes incapacity for work for more than 3 consecutive days.
20,940 Hours worked onshore and offshore on Thornton Bank site with zero LTA
5,136 Hours worked on Hartlepool Site Zero LTA
2,928 Hours worked on Harwich Site Zero LTA
76,912 Hours worked various locations Zero LTA
10,800 Hours worked in Montevideo, Uruguay Zero LTA
1,488 Hours worked on Rentel Project zero LTA
Total 119,368 Hours worked with Zero LTA (1st January, 2017)
GMS has provided Marine Coordination services on a number of projects as stated in this proposal, below are the number of transfer GMS has overseen without incident:
Greater Gabbard Wind Farm 468,000
Teesside Wind Farm 9509
Thornton Bank Wind Farm 57,626
Total 535,135 safe transfers to date (6th February 2017)